Freedom and Flexibility
Accept Shifts Anytime, Anyplace.
Find the work you want quickly and easily with the FleetNurse mobile app. Once you have been approved through the credentialing process, you will be able to see 'Available Shifts' posted to the app. Scroll through and accept the shifts that fit your schedule.
Premium Pay
Freedom & Flexibility
Acute and Post-Acute Units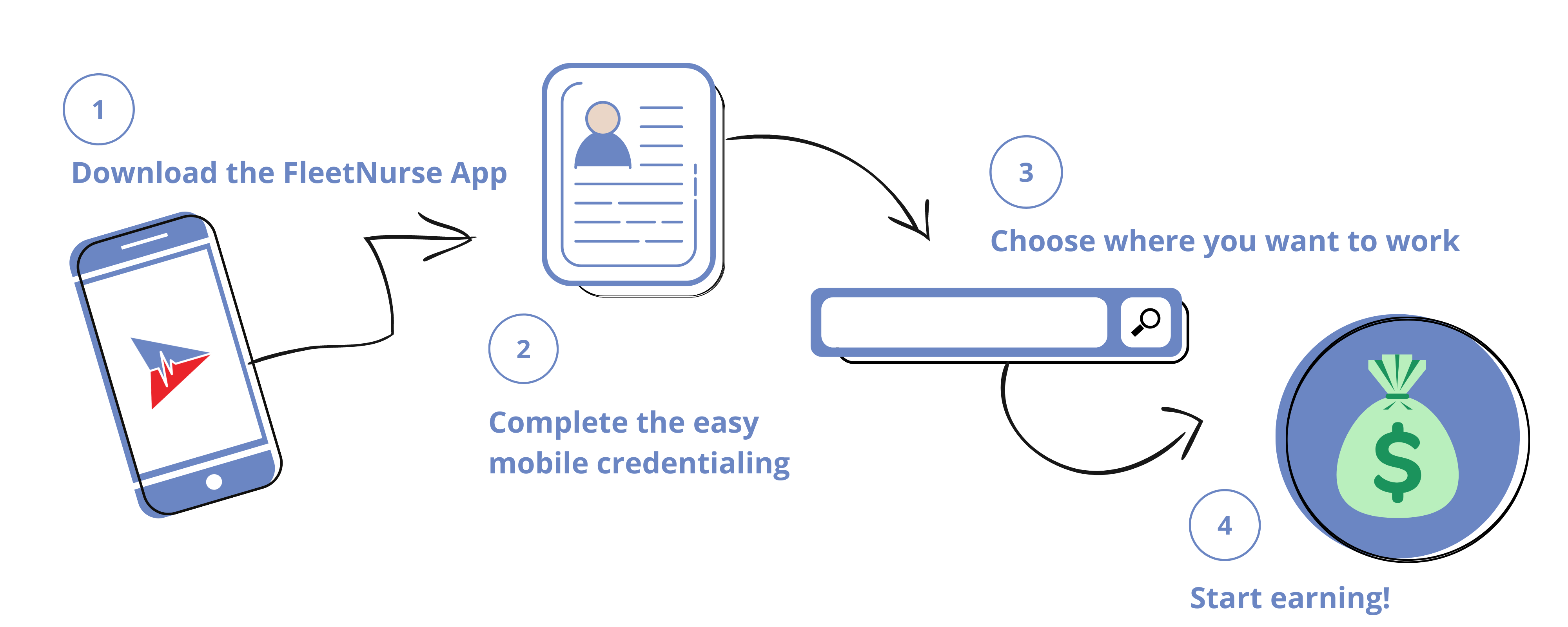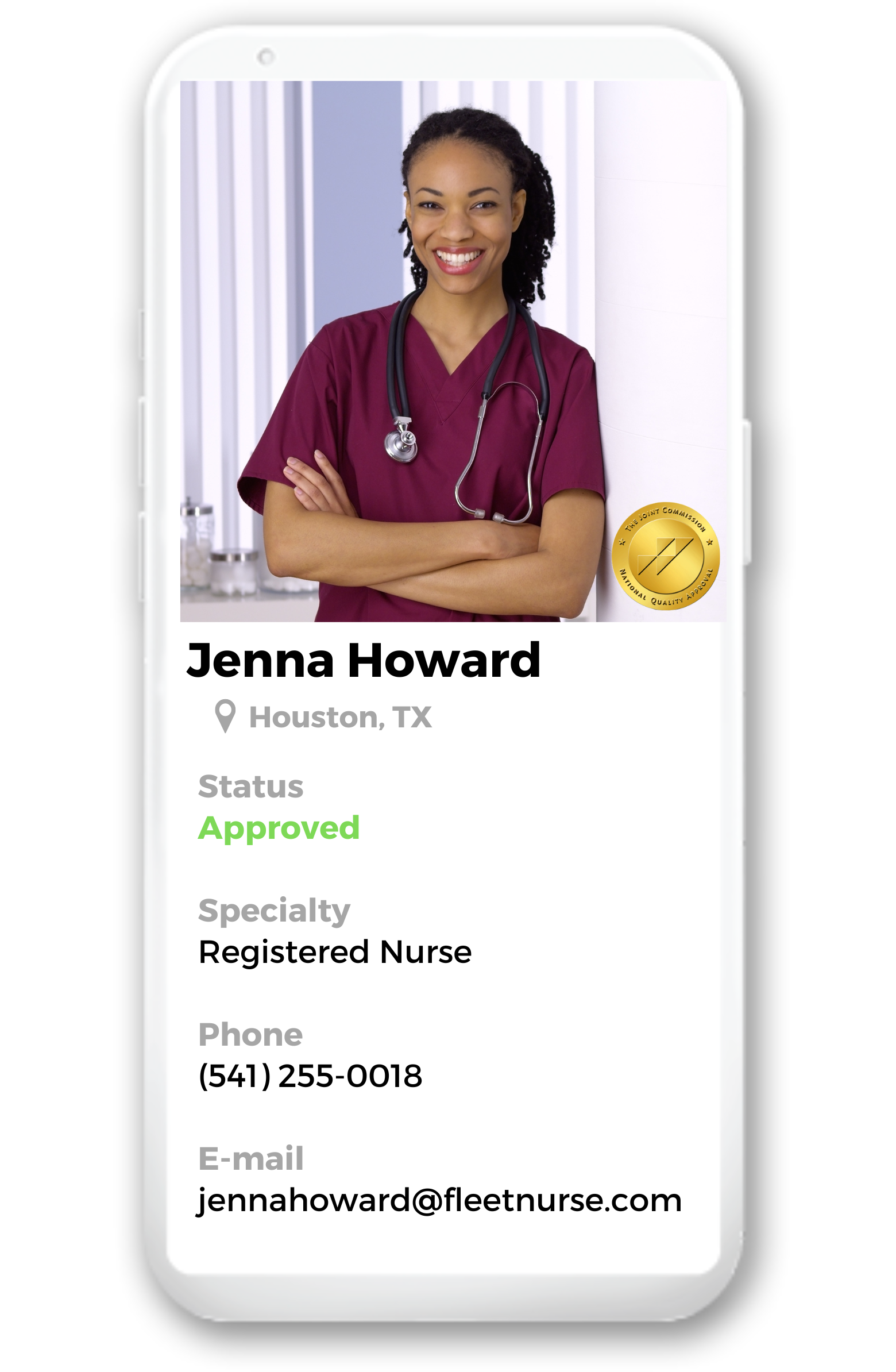 Joint Commission Certified
All FleetNurses are certified by the Joint Commission, the highest national standards for safety and quality of care.
Easy mobile credentialing
Easily upload and manage your credentials all on the FleetNurse app.
Immediate Responses
Call or text our 24/7 support line to help with shift needs so nothing gets missed.
Safe & Confidential
FleetNurse abides by our Privacy Policy, ensuring that all of your information is confidential.
With FleetNurse, when you go in and you pick the shifts, they're yours. There is no back and forth, you just have to show up. That's what I love about FleetNurse, there's no hassle. Trey, CNA
Right now I'm doing school online and I don't always have control of my clinical schedule. FleetNurse has always worked with me, it's so flexible. Taisha, LVN
There is no running around without answers. FleetNurse always picks up the phone when I need help. I can always count on them. Shanae, CNA