Dependable & Fast
Welcome to FleetNurse
Looking for staffing options for your last-minute shift needs? FleetNurse provides reliable contract labor that is flexible and can help make sure your residents are always covered.
With the combination of our cutting-edge technology, quality talent, and great customer support, FleetNurse is becoming the nation's most elite and trusted labor partner for healthcare facilities like yours.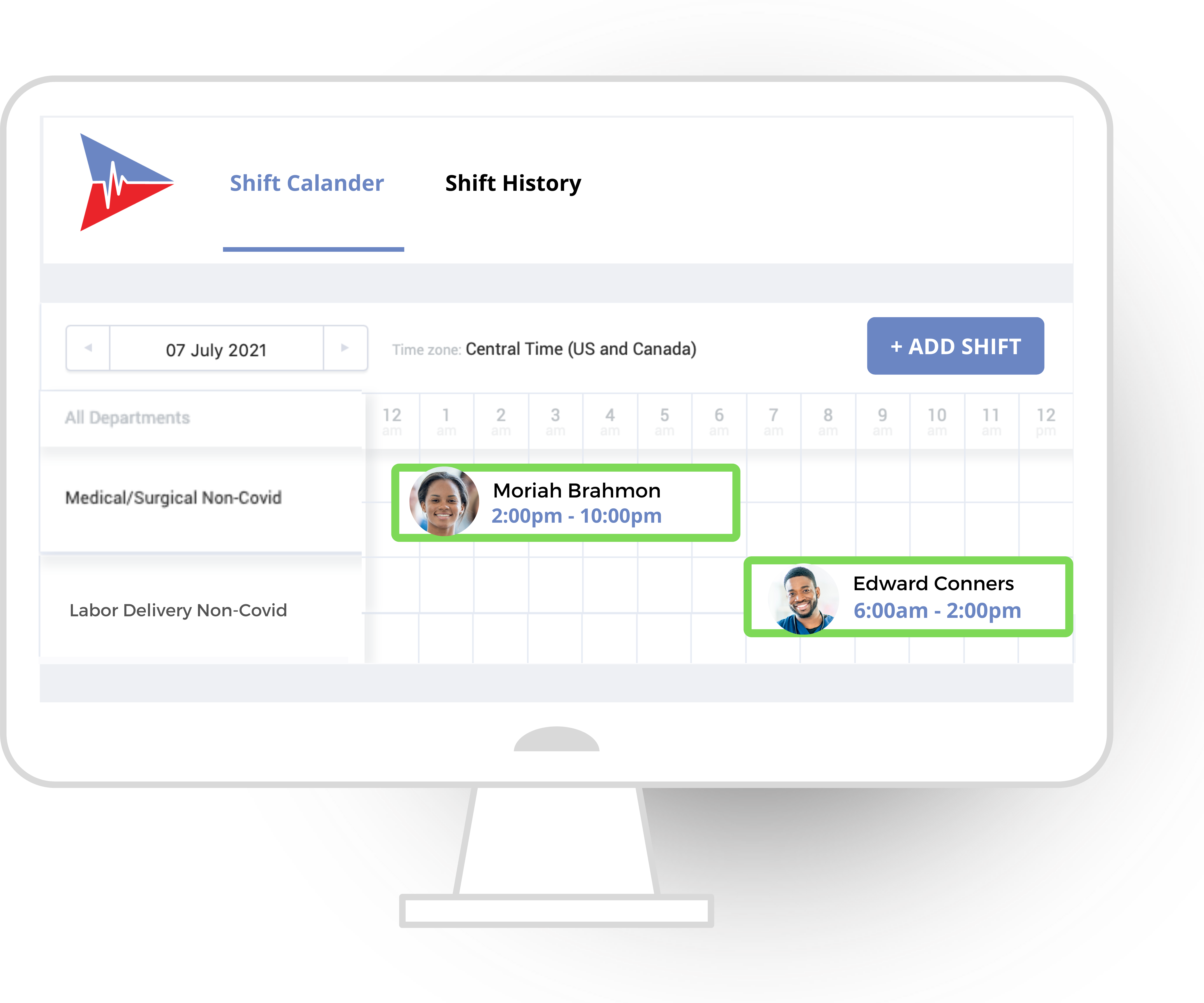 How It Works
Take The Weight Off Your Shoulders
No more calling, emailing, and stressing when it comes to filling your unpredictable staffing needs. Instead, work with reliable contract labor that you can use on-demand, schedule ahead, AND place on flexible, less-expensive, 2-week or longer contract placements.
Registered Nurses, Licensed Vocational Nurses, Certified Nurse Assistants, Medical Assistants, & More Available!
Our Features
Why Partner With Us?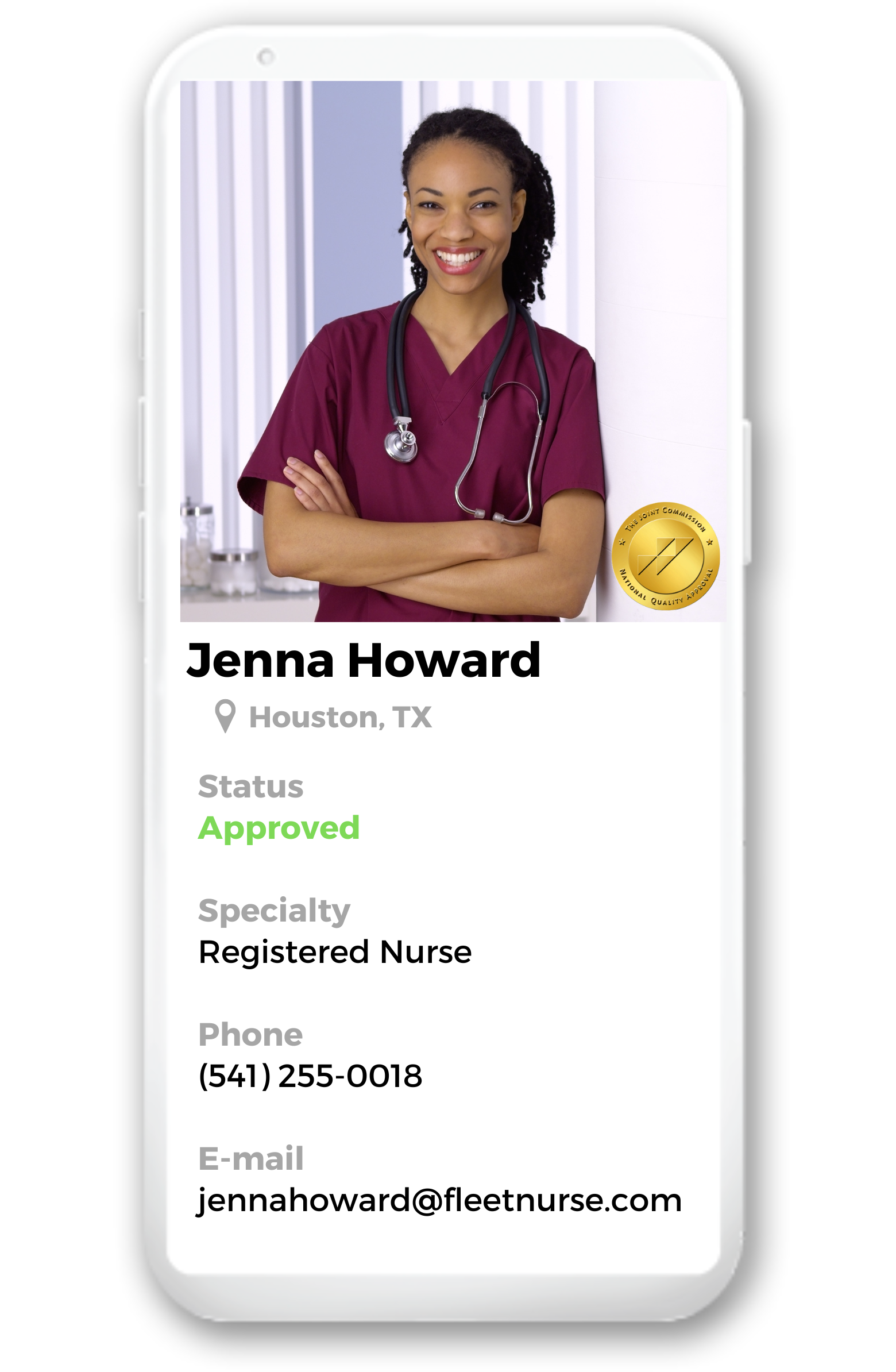 Joint Commission Certified
All FleetNurses are certified by the Joint Commission, the highest national standards for safety and quality of care.
Staff From Anywhere
We provide free, easy-to-use shift management technology to view and manage your schedule anytime, anyplace.
Immediate Responses
Call or text our 24/7 support line to help with staffing needs so nothing gets missed.
Fully Credentialed
All nurses are credentialed to the exact needs of your facility. No exceptions.

Services
The Path To Safe Staffing
On-Demand Staff
Fill even the most last-minute shifts. With your own local on-call pool of ready-to-work FleetNurses, we can find you coverage for a shift with as little as an hour's notice.
A Caring Community
FleetNurse has a community of over 35,000 dedicated healthcare professionals around the U.S. ready to work to keep your facility staffed safely.
RNs, LVNs, CNAs, MAs, & More
Unlimited Support
When we say unlimited, we mean it. FleetNurse offers a 24/7 support line that you can call or text anytime and talk to a FleetNurse scheduler.