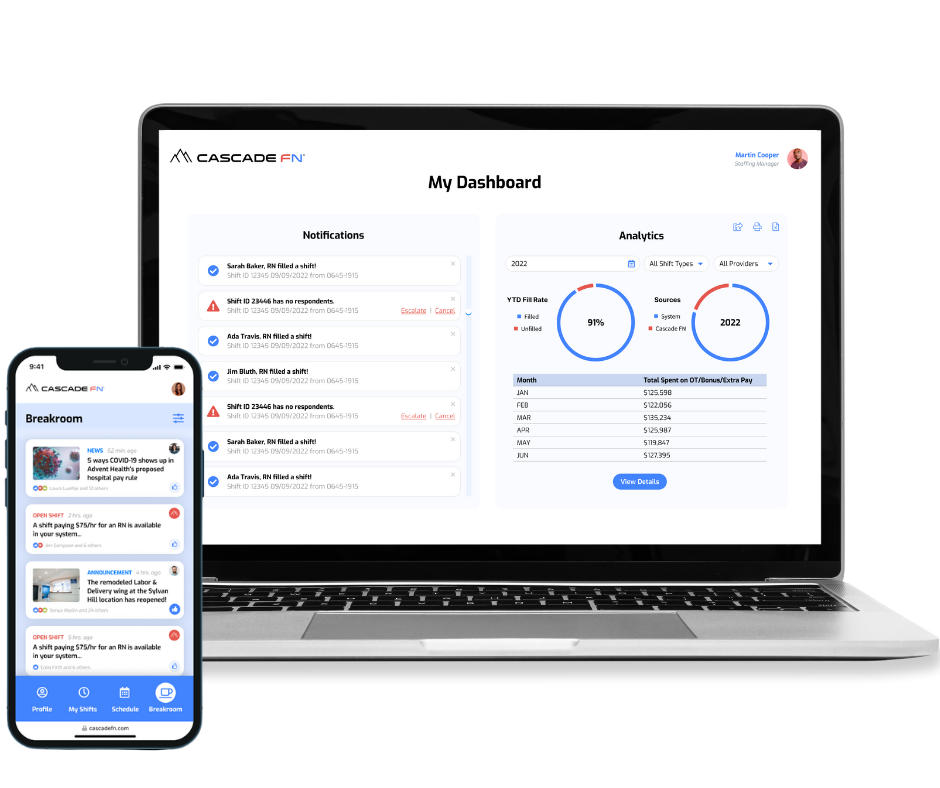 Automate Filling Open Shifts Internally First
Reach Your Staffing Goals
Cascade FN is an integrated end-to-end solution that takes the manual workload off of nursing leadership. Automate the flow of getting open shifts filled with internal workforce before it goes out to external labor.
Optimize your workforce and reduce staffing costs with fully integrated shift management software that works for you.
Integration: Have scheduling software? Plug right in! With smart AI, Cascade FN will simplify your processes by identifying your open shifts and locating available employees across your system automatically.

Time-Saving: Instant call-out alerts to internal staff, eliminating the manual labor it takes to fill open shifts. Any remaining open shifts will automatically be sent to staffing agencies when needed.
Cost-Saving: By optimizing your internal pool of employees, you will reduce the costs that come with overtime and contract labor.