Optimize Your Internal Workforce and Spend
Less Time Finding Shift Coverage
With smart AI set to your business rules, you're always just a click away from finding the right staff.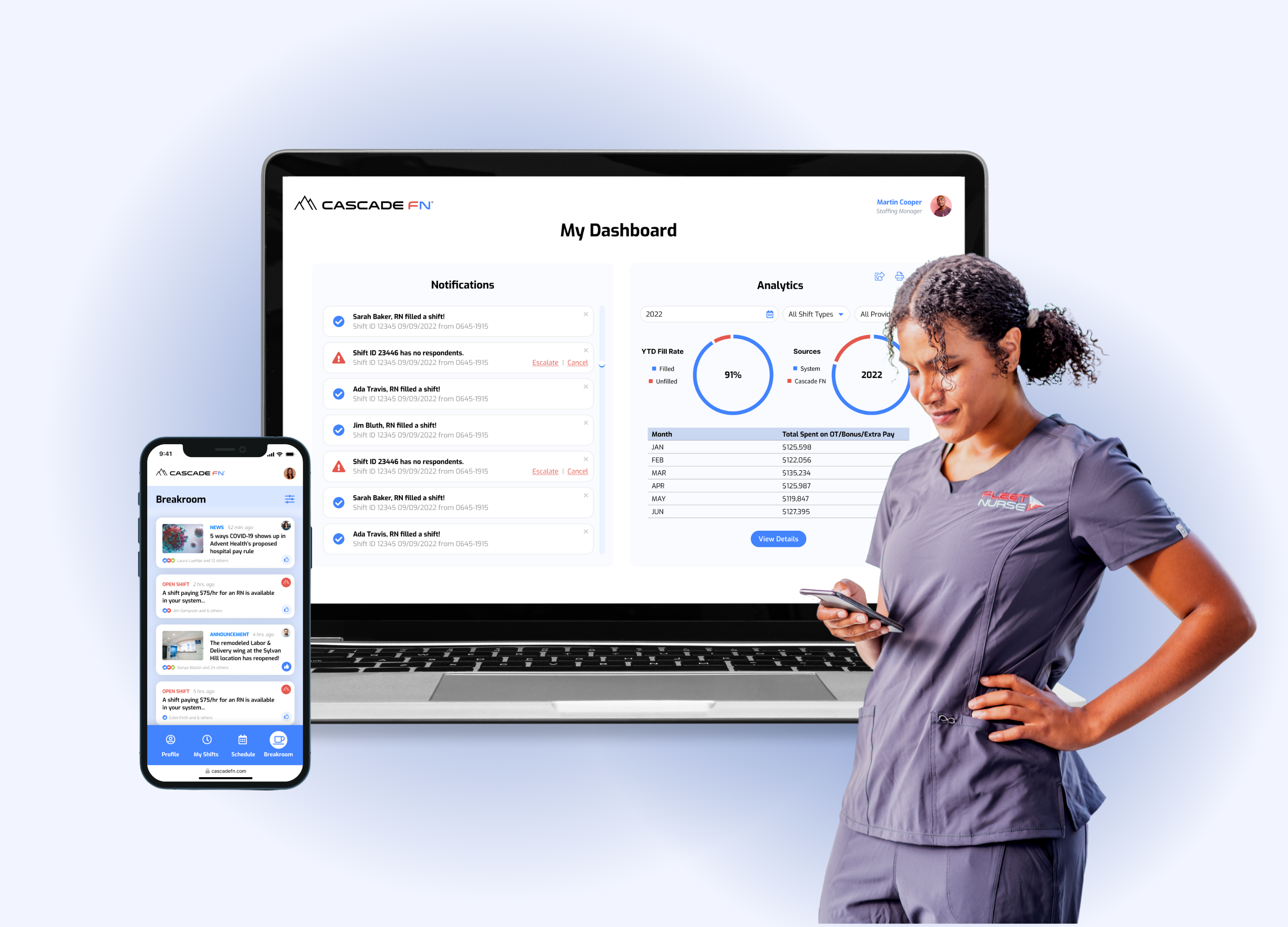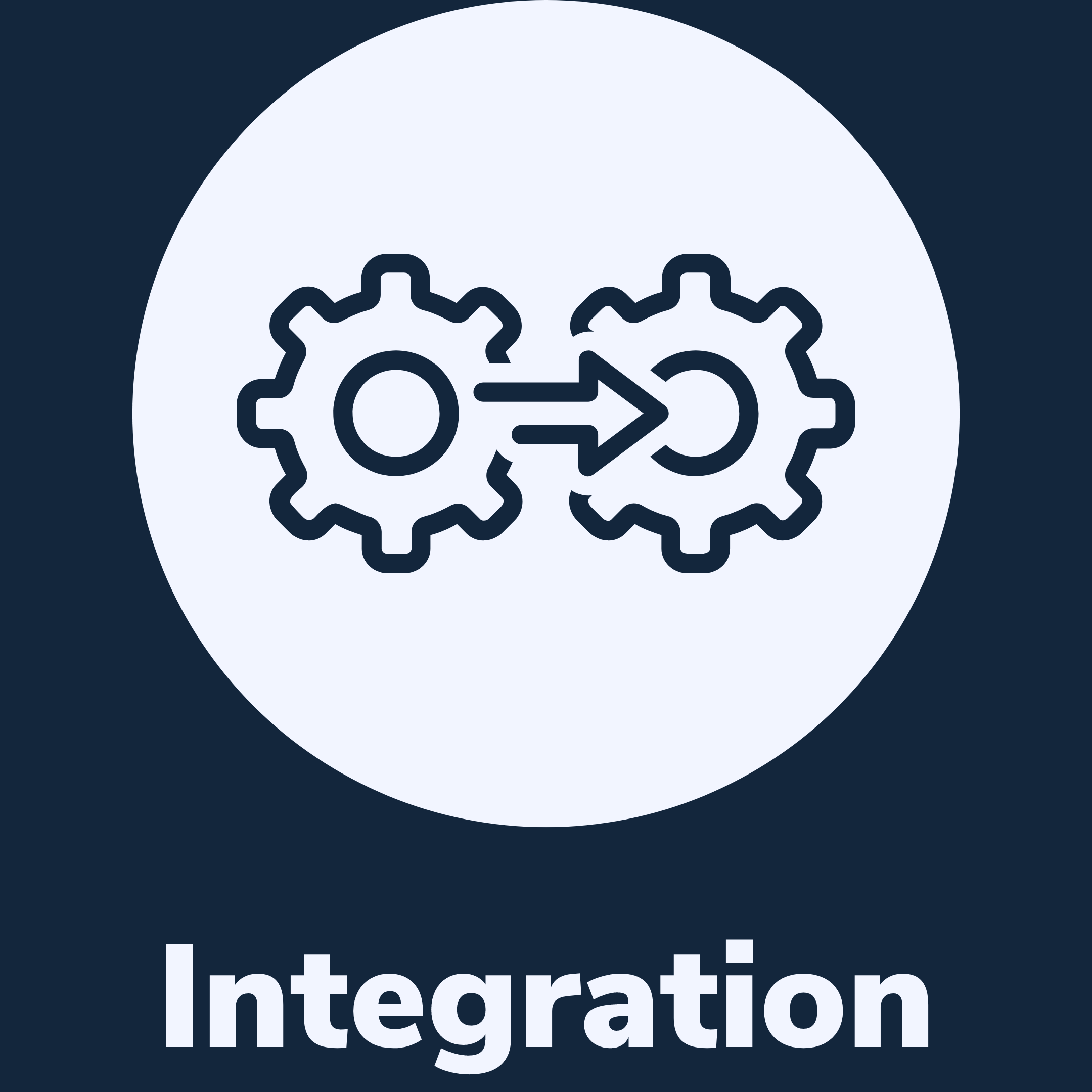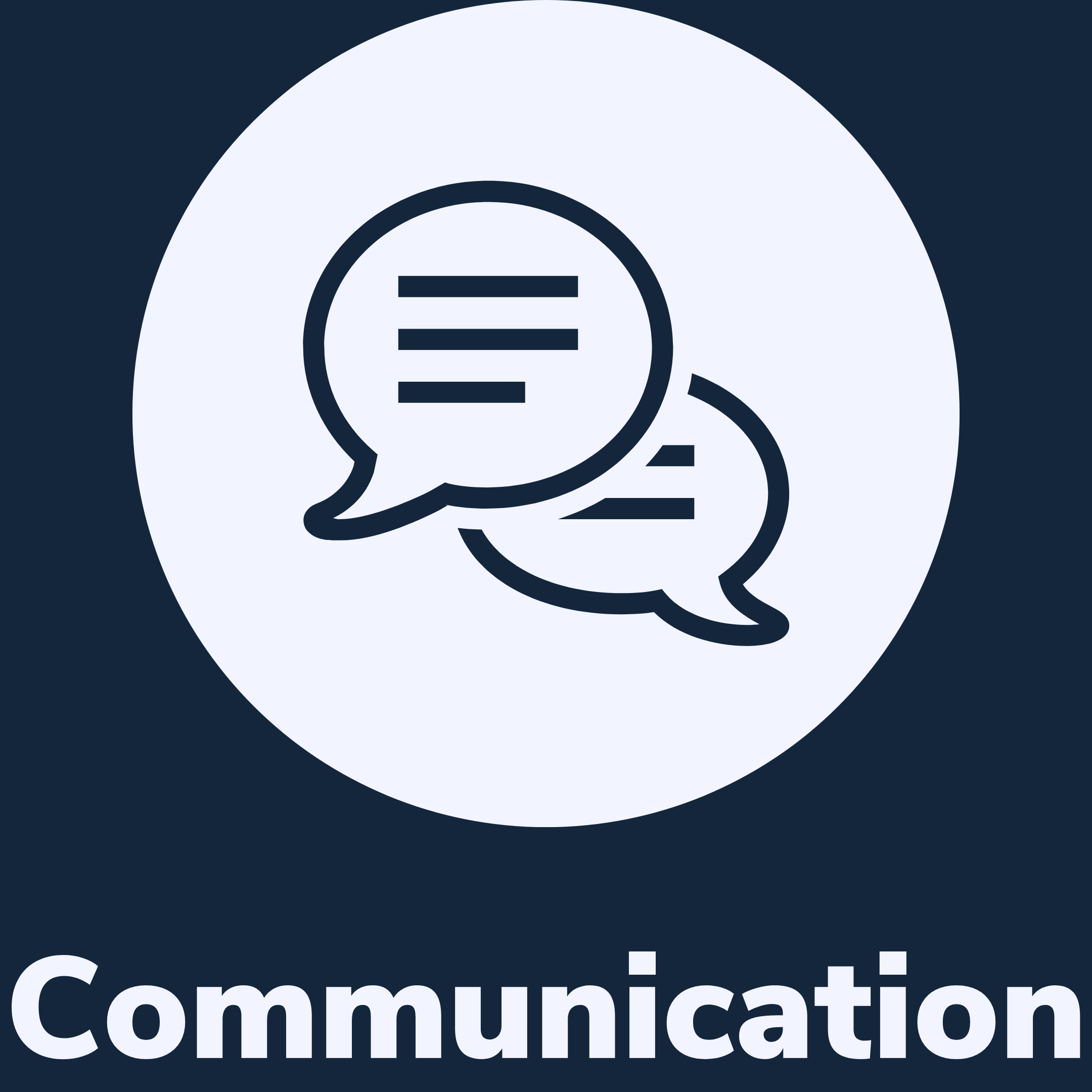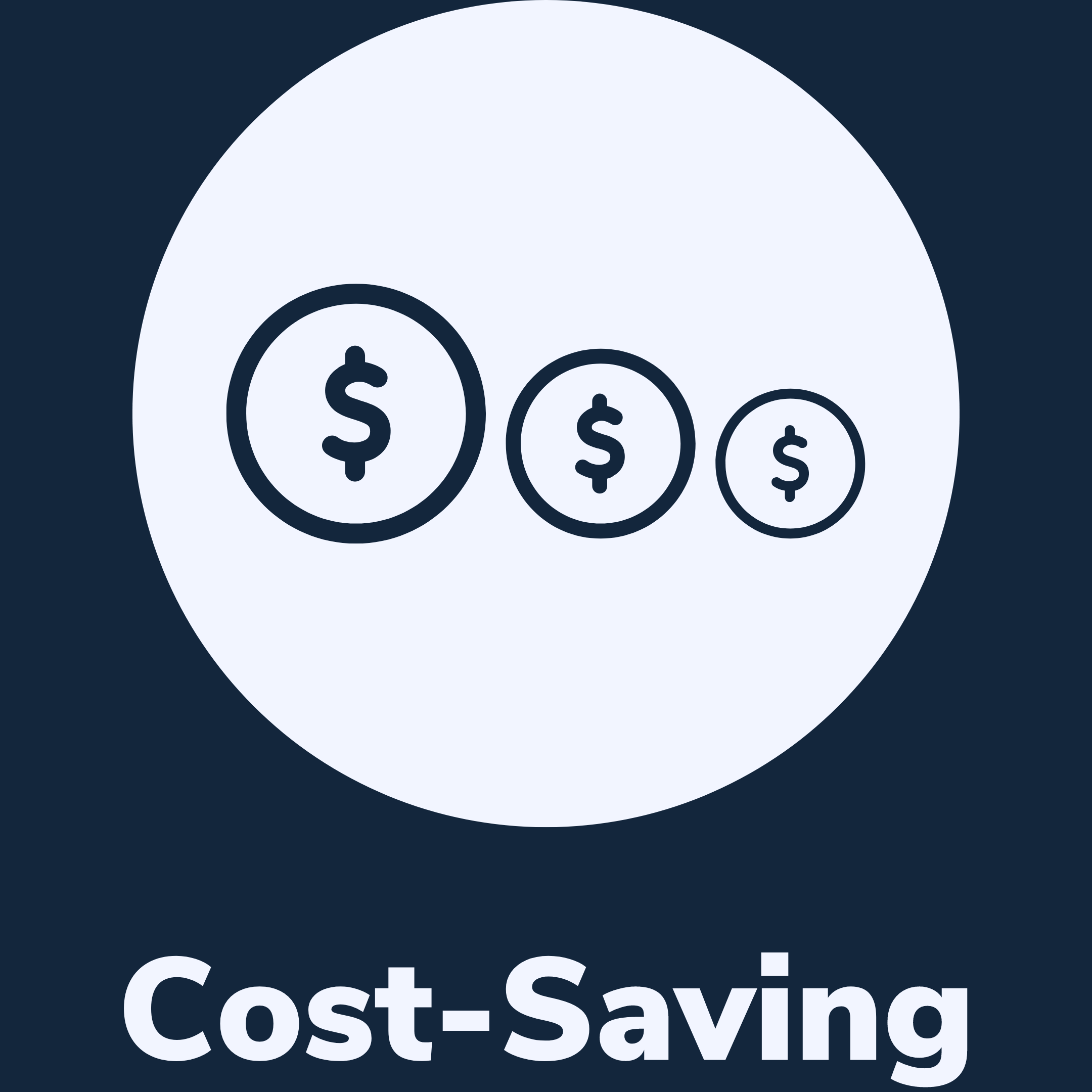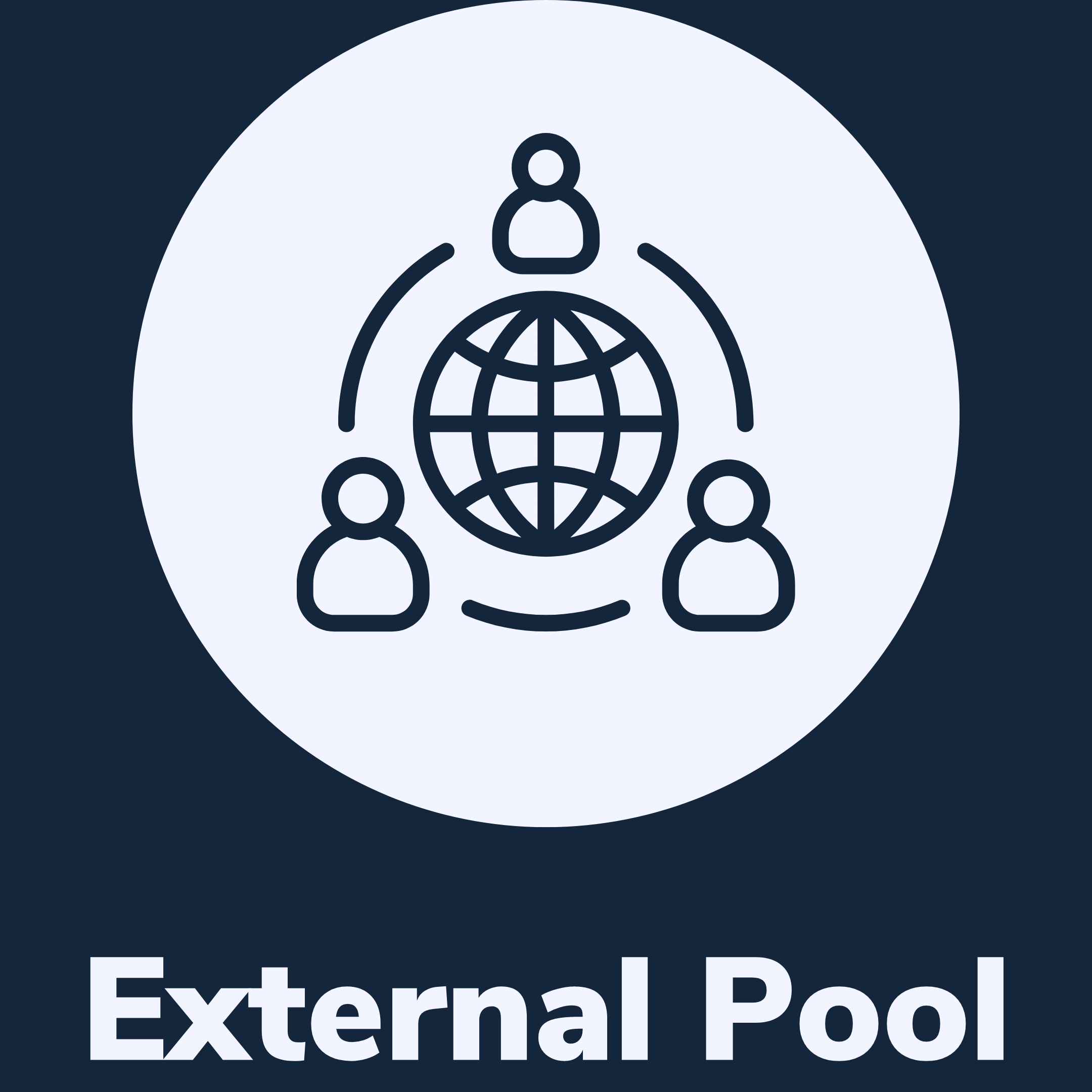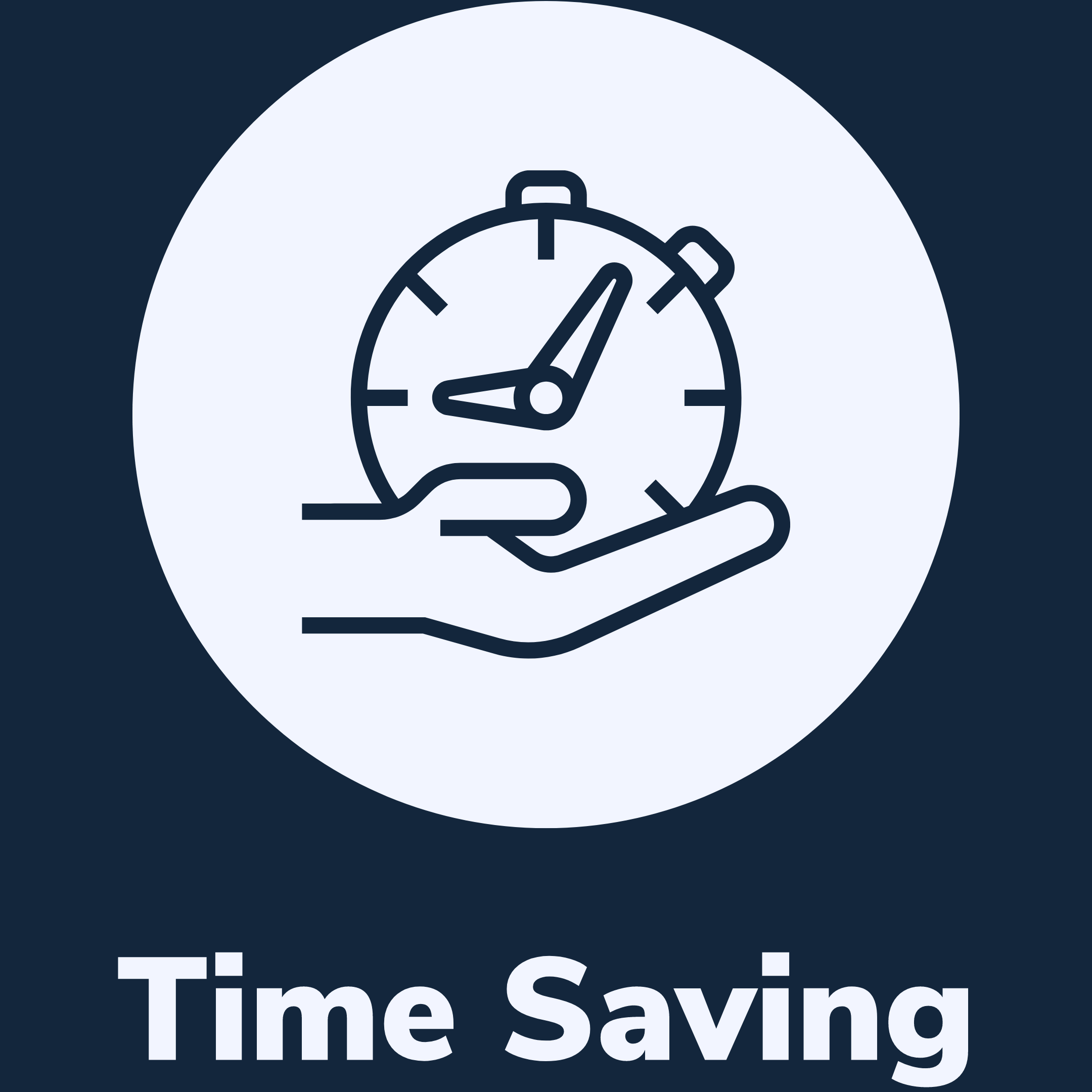 Eliminate the Manual Labor it Takes to Fill Open Shifts
Streamline the process of getting open shifts filled by the right person at the right time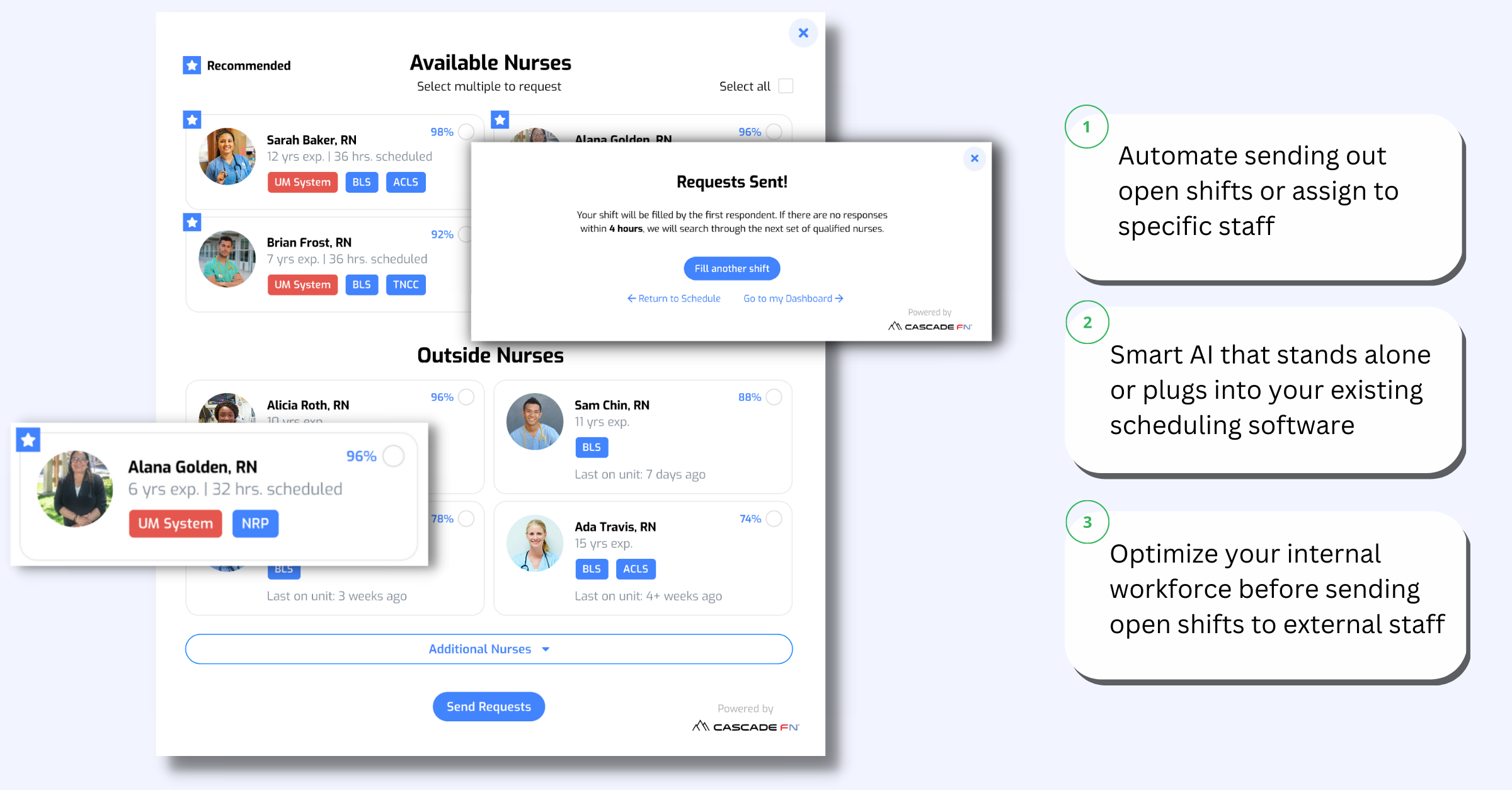 Optimize Your Internal Staff
CascadeFN allows for instant call-out alerts to internal staff, eliminating the manual labor it takes to fill open shifts, and reducing the costs that come with overtime and contract labor.
Any remaining open shifts will automatically be sent to staffing agencies when needed.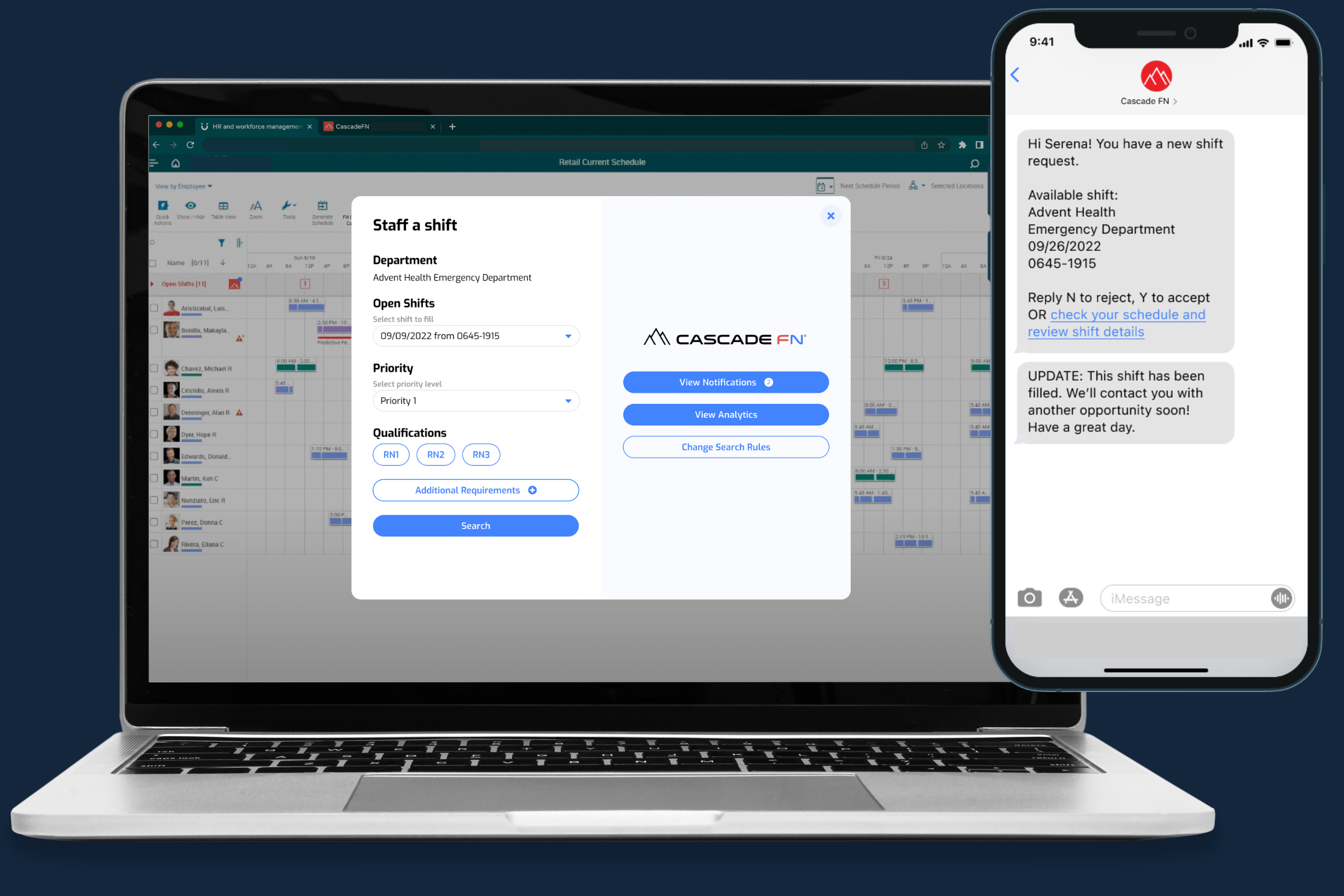 How it Works
Save the time it takes manually filling shifts and bring your nursing leadership back to your patients.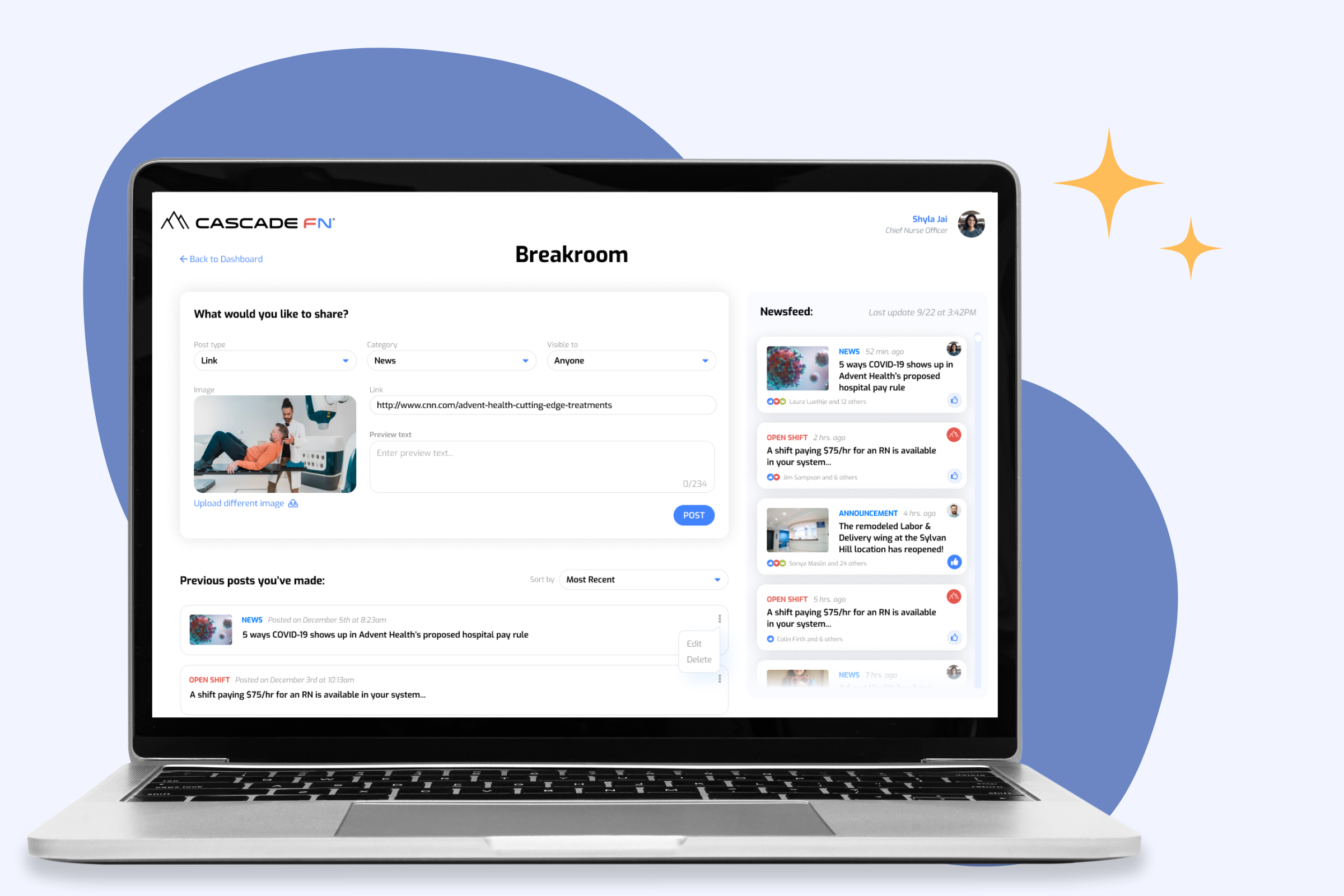 The Breakroom
A community space for communication with staff. This allows staff to communicate and collaborate more effectively, reducing delays and interruptions in the delivery of care.
Optimize Staffing Patterns and Reduce Costs
Everything you need is at your fingertips. Manage staffing patterns, increase the use of your internal staff, and keep a close eye on every dollar spent on staffing.
The Staff You Need
CascadeFN prioritizes the use of your internal float pool first to fill open shifts, including giving you the

ability to customize pay

or offer incentives

for more urgent needs.
When needed, shifts can be seamlessly offered to external resources to ensure you are always covered, even at the last minute.
Fill future or last-minute needs without the stress
Feel assured that shifts are fully customized to your staffing rules and policies
Have full automation or complete control, its your call!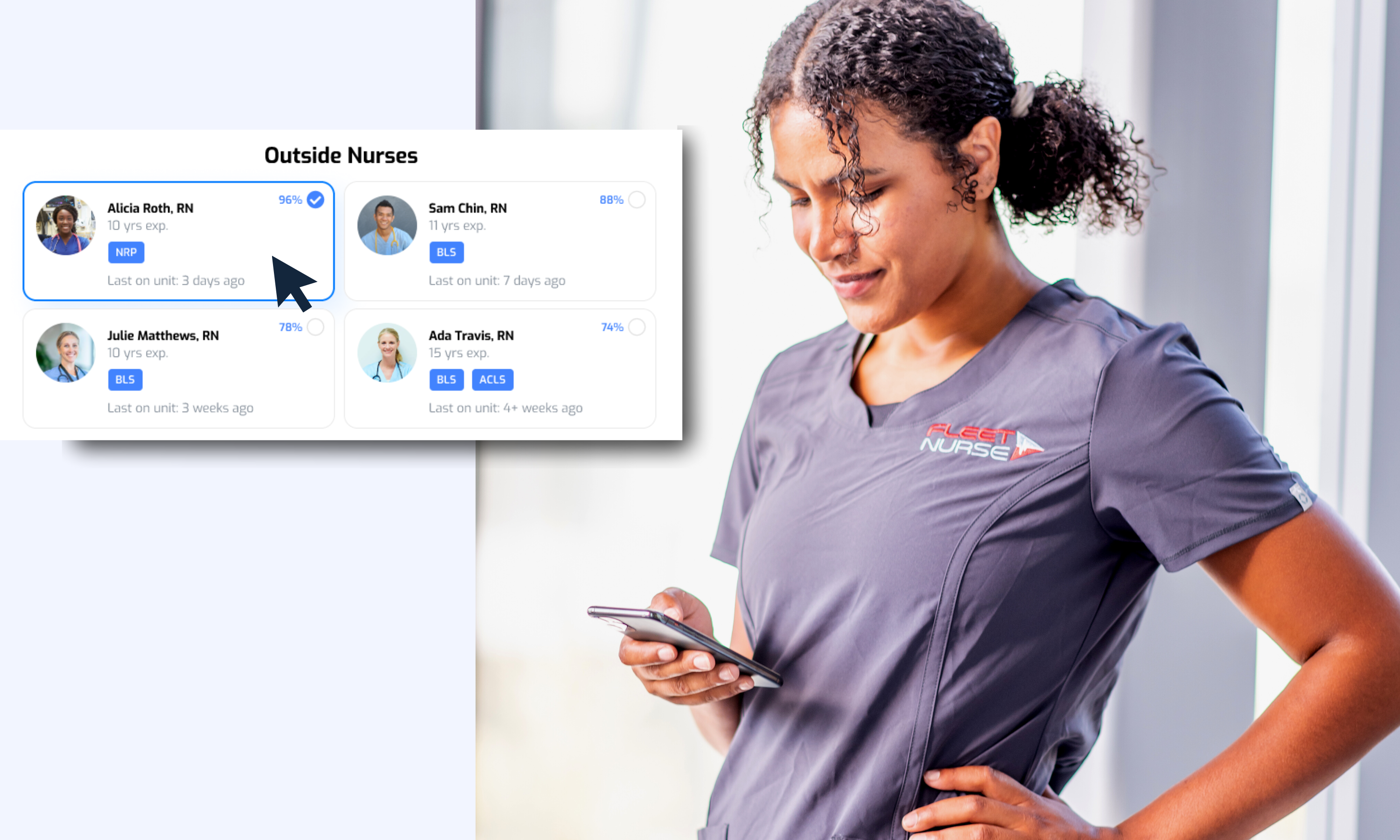 Take The Weight Off Your Shoulders
Cascade FN is an integrated end-to-end solution that takes the manual workload off of nursing leadership. Automate the flow of getting open shifts filled with internal workforce before it goes out to external labor.